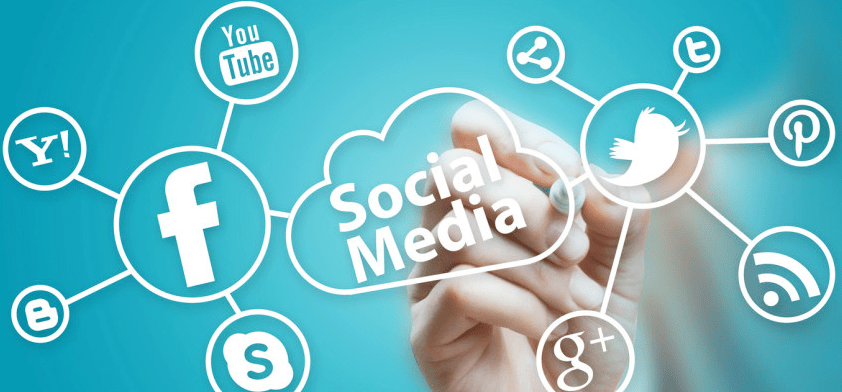 Source: socialmedia.biz
Social media marketing is way more than posting a pretty picture and watching the likes roll in.
It involves understanding your audience, their problems and motivations, and strategizing how best to not only reach them, but interact with them in meaningful ways. Done correctly, social media marketing can build brand loyalty and, ultimately, drive sales.
Sounds like a tall order, but it's not that intimidating if you approach it correctly. To help you best use social media for your business, we'll walk you through nine easy steps to consider.
1. DETERMINE YOUR AUDIENCE
Step one: Determine who you're appealing to. For example, if you own a high-end brick-and-mortar boutique selling women's clothing, you might say your audience is women ages 25-35 who have an expendable income living within 15 miles of your store location.
Now take that a step further. Mine your customer data for information to point you in the right direction. Perhaps you've had customers fill out in-person or online surveys that provide information on their shopping preferences, or maybe you have access to a database of your shoppers' zip codes, which can prove helpful when it comes to targeted ads. Better yet, you've likely had in-store conversations with your customers, getting to know them, their preferences and their buying motivations. This information is invaluable.
Now, assemble this info and flesh out buyer personas, or fictional representations of who your customers are. One persona might be "Melanie the Mom," who leads a busy child-centered life and needs access to stylists who can cut down on the time she spends shopping for herself. Another might be "Acasha the Ambitious," who loves keeping up with fashion trends and is always in need of a new outfit to wear to social gatherings. These personas help you frame the social media content you create, ensuring you are always creating content with your key customers in mind.
If you're looking for more guidance, HubSpot has a handy "make my persona" tool, and we're also partial to Claritas.
2. PICK YOUR SOCIAL PLATFORMS
Just because the world has dozens of social platforms doesn't mean your business needs to be on all of them. Pick the platforms your customers are on and concentrate on creating quality content and reaching audience members through those avenues only. New platforms will pop up and gain popularity, but always ask yourself if it makes sense for your business to be on that specific platform.
For instance, if you're a destination marketer tasked with getting new visitors to your city, and research tells you children are becoming more influential in a family's vacation decisions, you might consider TikTok, where nearly 26% of users are under 24 years old.
To get you started on the right path, Sprout Social compiled a roundup of demographic data for platforms like Facebook, Twitter, YouTube, and SnapChat.
3. DEVELOP A HASHTAG STRATEGY
You know hashtags can help your content find new audiences, but how do you use them strategically? A great place to start is through keyword analysis. Choose a handful of hashtags that pertain to your company, products, and industry and find the volume and frequency of posts related to your chosen hashtags. Research variations of those hashtags to see what's used the most.
You can continually test this, adding in one new hashtag every once in a while to gauge content performance. Social media scheduling tools such as Sprout Social and SOCi help you determine your best-performing hashtags, so enlist some paid help if you want to double down on those hashtags that will bring the right customers your way.
If you're trying to get customers to rally around your brand and help promote your products, implement a community hashtag. Look at the book subscription service, Book of the Month, for instance. On Instagram, the company uses popular hashtags like #Bookish and #BookNerd to find people who are generally interested in books, and they use community hashtags like #BookOfTheMonth and #BOTM to identify those who are engaging with their service.
4. FOLLOW A CONTENT CALENDAR
We recommend assembling a content calendar to guide you in posting from day to day. This will save you from waking up every day and scrambling to think of something to post. With a content calendar, you've tracked what holidays and special events you can build content around as well as any sales and promotions. Content calendars can live in a Google Doc, a spreadsheet, or a Word doc, or you can map them out within a social scheduling tool or project management platform such as Later, Sprout Social, or MeisterTask.
5. CREATE CONSISTENT CONTENT
Successful brands have logos, fonts, and colors that provide a consistent look and feel to the content they create. Just like you wouldn't have 10 different fonts on your company's website, you wouldn't have 10 fonts throughout your social media content. Consider keeping all your brand assets in your brand style guide and referring to it often.
If you're not a trained graphic designer but need to create dynamic social media content, try out tools like Canva and Piktochart, which allow you to save brand colors, fonts, etc., and easily resize a graphic to fit the recommended dimensions for any social platform. There are also tools that will help you put together professional-looking Facebook ads and Instagram ads.
6. MAKE USE OF CUSTOMER DATABASES
Already have a customer database from, say, your list of email subscribers? Now you're cooking. Customer databases are invaluable on social media. One of our favorite tips is to take your database, import it into Facebook, and create a custom audience of Facebook users you can target with ads. The fact that these people already follow you through another avenue means they like your brand and should be even more receptive to your marketing efforts.
What's more? You can use that custom Facebook audience to create a lookalike audience, or a group of Facebook users who share similar behaviors and interests to your custom audience, and target that way.
7. ADD VALUE FOR YOUR AUDIENCE
Adding value is one of the top reasons we love social media marketing. Take a look at what marketing you're already doing and what your audience gets from it. Now, make your social media deliver something completely unique. Maybe that means you break news of new products on your social channels, or you use social media to talk directly to your audience members, have valuable conversations with them, and provide a direct avenue to solve their problems.
Don't use social platforms as a billboard, posting content and then ignoring the engagement factor. In fact, you shouldn't engage only with those commenting on your posts; you should seek out similar audiences online and have genuine conversations with those people too. Monitor hashtags from your industry and see what others are saying about similar products and services. Maybe there's a way for you to help those who don't even know about your brand yet?
8. SHOW OFF USER GENERATED CONTENT
Known in the digital marketing biz as UGC, user-generated content is a valuable tool for social media marketers. You're doing something right when people create their own positive content around your brand.
Identify the content through your branded hashtags or your mentions, then direct message the poster to see if they consent to you sharing their content and crediting their social handle as part of your marketing campaign. Sharing UGC encourages others to post content centered around your brand — often it's an honor for your favorite brand to share your content, and this will solidify brand loyalty even more.
The more you share, the more likely you are to increase the amount of UGG coming in.
9. GAUGE INTEREST FROM YOUR AUDIENCE
We've already talked about having valuable conversations with your audience, but have you ever thought about using social media to glean valuable business information? Your audience is often ready to chime in with ways to make your products and services better. All you have to do is ask.
Look at Jeni's Splendid Ice Creams, for instance. This Instagram post shows a fun way to get your audience to comment with their favorite flavors, giving your company a good idea of where to focus their efforts.
Are you ready to use social media to grow your business? Focus on these nine tips to ensure you're using all the social media resources you can to take your business to new heights.